The Old Sol Alliance, Inc. is a 501(c)(3) nonprofit organization that leverages live music to create positive social and environmental impact through service. Founded in 2016 as part of a grassroots effort in Manchester, NH to renovate an abandoned movie theatre into a concert venue and community space, Old Sol lives on by helping the music industry's vibrant nonprofit sector scale existing efforts and achieve otherwise unrealized potential for impact through service.
During the summer of 2018, Old Sol piloted Concert Corps, a full-time national service program for college students in northern New England. A partnership between three nonprofit organizations with deep roots in the music scene, Concert Corps members leveraged the collective power of live music, young people, and community service to create positive community impact at concerts, festivals, and other music events.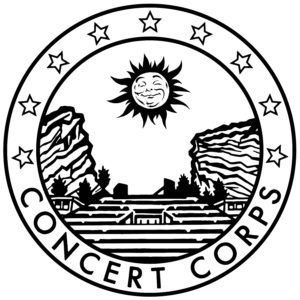 Following the successful pilot, Concert Corps is expanding its program to include a fourth full-time national service member in summer 2019 through a partnership with the University of New Hampshire's Center for Social Innovation & Enterprise. For more information in getting involved as a nonprofit, business, or college student, please email Concert Corps co-founder Matt Wilhelm. Thanks for your interest!